Autor Dr. Wolfgang Fischer
Wolfgang Fischer, Jahrgang 1964 studierte in Heidelberg und Montpellier Medizin.
Von 1992 bis 2008 arbeitet er im Klinikum Augsburg in der Klinik für Diagnostische Radiologie und Neuroradiologie.
Im Rahmen der MRT-Ausbildung absolvierte er einen Gastarztaufenthalt in San Francisco, der seine systematische Vorgehensweise bei der Befundung prägte.Durch Arbeiten in orthopädisch orientierten MR-Abteilungen vertiefte er seine Erfahrungen auf dem Gebiet der muskuloskelettalen Bildgebung.
Seit 2008 arbeitet er als niedergelassener Radiologe in einer hochspezialisierten MRT-Abteilung an einer orthopädischen Klinik (Hessingpark-Clinic Augsburg).
Wolfgang Fischer ist Co-Autor zweier Bücher zur Skelettradiologie und Mitherausgeber eines Standard-Lehrbuches (Diagnostische Radiologie der Knochen und Gelenke, Thieme-Verlag).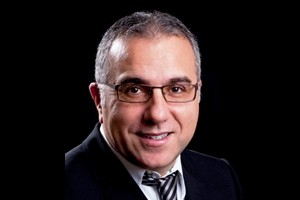 Professor Ali Guermazi is Section Chief of Musculoskeletal Imaging at Boston Medical Center and Director of the Quantitative Imaging Center at Boston University School of Medicine. Prior to joining Boston University in 2007, he was Director of the Osteoporosis and Arthritis Research Group at University of California at San Francisco. Dr. Guermazi is Adjunct Professor at Jikei University in Tokyo and is also president of BICL, an international imaging lab with a focus on osteoarthritis and cartilage imaging.
Dr. Guermazi is well known for his interest in musculoskeletal diseases especially his scientific contributions in the diagnosis and assessment of progression of osteoarthritis using MRI. His work has focused on identifying structural risk factors for developing and worsening osteoarthritis. He is an author of over 320 peer-reviewed publications and investigator on numerous research grants related to MRI in osteoarthritis. He has edited 9 books, authored over 50 chapters and has been Deputy Editor of Radiology (RSNA) since May 2013. Dr. Guermazi is one of the most respected physicians in osteoarthritis imaging and has individually lead three international conferences resulting in more than 600 published articles and abstracts at the forefront of osteoarthritis research. He is an international speaker at conferences and at research and academic institutions around the globe.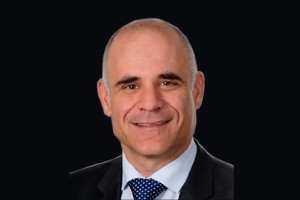 Dr. Frank Roemer is a German board-certified musculoskeletal radiologist with a strong focus on MRI. He is Associate Professor of Radiology and Co-Director of the Quantitative Imaging Center at Boston University School of Medicine and Chief of Musculoskeletal Research at the Department of Radiology at the University of Erlangen-Nuremberg, Erlangen, Germany.
Dr. Roemer is an internationally recognized scientist and has authored 168 scientific publications. His research interests include imaging of musculoskeletal diseases, with a focus on MRI and osteoarthritis, and imaging in sports medicine. He is regularly invited internationally to present at major scientific conferences, has authored several book chapters, and multiple educational and scientific exhibits at various international radiological, orthopedic and rheumatological meetings. He is Associate Editor of Osteoarthritis Cartilage, one of the leading scientific journals in the field of orthopedics. He is working in close collaboration with multiple leading scientific institutions worldwide focusing on osteoarthritis and MSK disorders.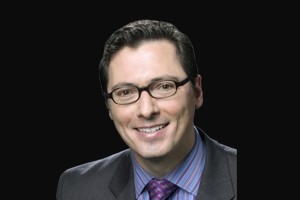 Dr. John Carrino is Vice-Chairman of the Radiology and Imaging Department at the Hospital for Special Surgery and Professor of Radiology, Weill Medical College of Cornell University in New York City.
For the past 20 years he has held a number of positions at several prestigious academic institutions including Harvard, Thomas Jefferson and Johns Hopkins with a track record of breakthrough research, education innovation and technology transfer to clinical practice.
Dr. Carrino received a B.S. degree in biology and an M.D. degree from the George Washington University in Washington, D.C. and a M.P.H. degree from the Harvard School of Public Health. He performed his Radiology training at Yale New Haven Hospital.
Dr. Carrino is an internationally renowned radiologist with particular expertise in multimodality diagnostic imaging and percutaneous image-guided intervention. He is a coauthor on over 200 peer-reviewed publications in a variety of areas. He is a member of the editorial boards of numerous scientific journals and was an associate imaging editor for Arthritis & Rheumatism.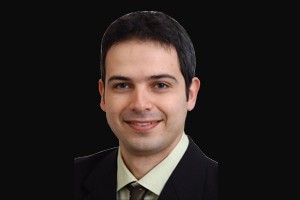 Dr. Michel Crema completed his medical degree the Federal University of Triângulo Mineiro School of Medicine, Uberaba-MG, Brazil. He currently has a faculty appointment as an Adjunct Assistant Professor of Radiology at Boston University School of Medicine, Boston, United States, and is the section head of musculoskeletal radiology at HOME Hospital/FIFA Medical Centre of Excellence, Brasilia-DF, Brazil. He is also director of research of the Radiology Department at Hospital do Coração (HCor), São Paulo, Brazil. Dr. Crema's research interest includes imaging of musculoskeletal diseases, with a focus on osteoarthritis, cartilage, and sports medicine.
He has presented several educational exhibits and lectures at various international radiological conferences, including the International Skeletal Society, the Radiological Society of North America, and the European Congress of Radiology. He has authored over 60 peer-reviewed papers focusing on musculoskeletal imaging.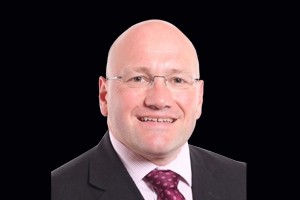 Dr. Andrew Grainger is a consultant musculoskeletal radiologist in Leeds, UK. His interests are based around the imaging of sports injuries and imaging in arthritis. He has written over 100 peer reviewed papers and is an enthusiastic educator both through writing and lecturing.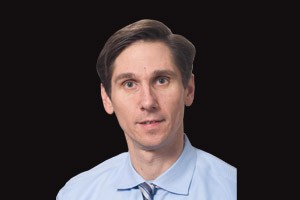 Dr. Richard Kijowski is an accomplished American board certified Radiologist. He is currently an Associate Professor at the University of Wisconsin School of Medicine where he holds two Director positions in the Department of Radiology; Director of Musculoskeletal Magnetic Resonance Imaging and Director of Musculoskeletal Radiology Research. He is an active member in multiple major industry societies serving on program committees in the International Society of Magnetic Resonance in Medicine and the Society of Skeletal Radiology. Dr. Kijowski is an experienced speaker and moderator intopics such as conventional MRI and T2 mapping in cartilage anatomy and pathology. He has received high awards for investigative work on a multi-scale modeling construct of knee mechanics after ACL reconstruction surgery through the National Institute of Biomedical Imaging and Bioengineering.
Dr. Kijowski is a respected reviewer for over 6 medical journals including the Journal of Magnetic Resonance Imaging, Magnetic Resonance in Medicine and Journal of Orthopedic Research, and aids in groundbreaking science through the scientific reviews at the National Institute of Arthritis and Skin and Musculoskeletal Disease Skeletal Biology Development and Disease Study Section. Dr. Kijowski has over 130 abstracts and publications focused on cartilage and meniscus research and clinical application.
Professor Lynne Steinbach is a Professor of Radiology in the Department of Radiology and Biomedical Imaging at the University of California San Francisco. She has spent her professional career at UCSF.
Dr. Steinbach is currently the Fellowship Director of Musculoskeletal Imaging and she was the Chief of the Musculoskeletal Imaging section at UCSF for ten years.
She has authored 171 peer-reviewed articles in the field of musculoskeletal imaging with a focus on sports medicine MRI, arthritis and neoplasms. She is an editor of four books on musculoskeletal imaging including "MRI of Upper Extremity Joints", "Shoulder Magnetic Resonance imaging", "Essentials of Musculoskeletal Imaging", and "Musculoskeletal Manifestations of AIDS". She is one of two Consulting Editors for MRI Clinics and has written 50 book chapters.